Welcome to the 90's!
This site was made on a Dell Dimension 3000 running Windows 98SE and using NetObjects Fusion 7.
Since this site is about the 90's, it is a desktop only site. So if you are on a tiny little smartphone, you are going to have to do a lot of pinching and zooming. It is easiest on the eyes when viewed on a desktop, laptop or tablet computer.
We hope you will enjoy browsing around some of our select memories from the 1990's. You can browse and download a small selection of software for Windows 98/ME as well as reminisce about TV Shows from the same era.
Check out our About page for more on this site and why it exists. And in case you're wondering - yes, you should be able to view this site using older operating systems like Windows 95 and later. There is no SSL required and I have even tested this site on Windows 3.1 using Internet Explorer 5.0 and it is all functional with the exception of the video below. I'm not sure how to get that working on Windows 3.1 yet. If you have any tips or requests on what you would like to see on this site, please feel free to leave a comment.
Back to the 90's Video!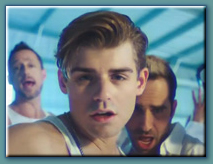 View Video in M4V format (65 MB - For modern systems)
View Video in WMV format (176 MB - For Windows 98/ME systems)