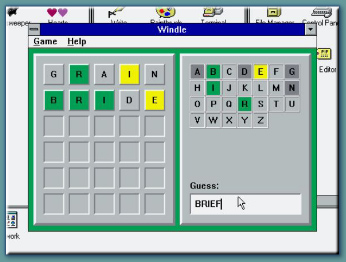 If you thought that Wordle was old news, here's something even older: Dialup.net has created and released Windle, a Wordle clone designed to run on Windows 3.1 and the early '90s PC hardware that would have been running Windows 3.1.
You could run Windows 3.1 and its apps on modern hardware within a virtual machine or DOSBox, but to maximize its authenticity, Windle was built and run on period-appropriate hardware with period-appropriate tools. The PC used was a Gateway 2000 4DX2-66V with a 66 MHz Intel 80486 DX2 CPU, Windows 3.11 for Workgroups, and the very first version of the Borland Delphi development environment. Running on the original hardware helped expose issues that may not have been evident in a virtualized copy of Windows 3.1—like a system hang that would occur as the entire dictionary was loaded into memory by a 66 MHz processor, for example.
Read Full Article on Arstechnica
Retro Tip: You can visit the Diamond Mind BBS (find the connection info in the Telnet BBS Guide) and play Wordle in your terminal on the BBS!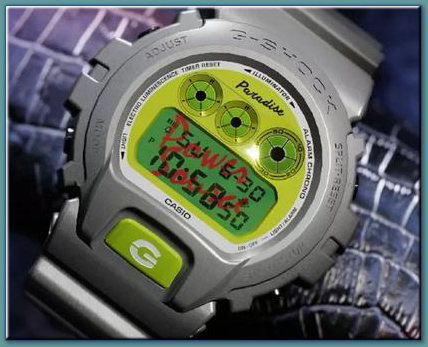 Casio has launched a new retro-style G-Shock watch inspired by the internet circa 1995. The limited edition DW-6900 is a collaboration between Casio and Paradise Youth Club, a fashion brand based in Indonesia that specializes in '90s style streetwear.

The watch features a bright green face and main button, plus a silver-colored bezel and strap. We don't yet have full specs for the rest of its components, but if it follows other recent DW-6900 models, we expect it to have a shock-resistant case that's water resistant to 200 meters, countdown timer, alarm, and auto calendar so it always shows the correct date.